Travel Medicine Clinic
Whether you're travelling for business or leisure, you want the right medical advice for your destination, activities and health status. The travel health experts at BWFHT are doctors and nurse practitioners who offer complete pre and post travel consultations to ensure a safe trip and a problem free return. Remember to bring your immunization record, a detailed itinerary and a completed travel questionnaire.
Important Information
There are fees associated with travel visits as travel medicine is not covered by the Canadian public health system (eg. OHIP).  Some private insurance companies may provide coverage for certain travel vaccinations.  We provide you with detailed receipts for insurance purposes. We will work with you according to your budget and list the vaccines in order of importance.
The travel consultation fee DOES NOT include the cost of travel vaccinations. Visit our Fees page for more information on Travel Medicine fees associated with your visit.
A travel medicine consultation can be provided for one individual or for groups up to a maximum of 5 people with identical itineraries. BWFHT offers discounts for group consultations.
Vaccines: you can receive some or all of the recommended travel vaccinations the day of the consultation or return to the campus clinic at any time to start or complete a recommended series. For example hepatitis A is a series of 2 injections that need to be given at 2 separate visits.
Vaccines are not always available due to manufacturer back-logs.  As a result we are not able to guarantee access to a particular vaccine on the day of your appointment.
NEW ! Travel Health Products are available for purchase at the reception desk of the clinic.
How to Access
The Travel Clinic is open to adults and children 5 years and older. To schedule your appointment you can:
How to Prepare
Plan to arrive 15 minutes prior to your scheduled appointment to allow time to register at reception and pay the travel consultation fee.
You MUST have completed the travel questionnaire to the best of your ability PRIOR TO your scheduled appointment, including your medical history, previous immunizations and a detailed itinerary.
If you are uncertain regarding your previous immunizations, please bring available records with you and we will help you interpret them. You may need to contact your prior health care providers or local health unit to determine what vaccines you have had in the past
Many travel vaccines require multiple shots or take time to become fully effective because your body needs time to develop an immune response after receiving a vaccine.  Plan your visit to the travel clinic 4-6 weeks before you travel.
It is important to list your destinations in order as it can affect requiring the yellow fever immunization to simply enter certain countries
What to Expect
During your travel consultation, you will receive medical guidance specific to your travel plans and tips on how to stay healthy. For example:
Vaccines needed to protect yourself against hepatitis A, hepatitis B, typhoid, yellow fever, meningitis, Japanese encephalitis and cholera;
Boosters for tetanus, measles, mumps and rubella, or the influenza vaccine during regional outbreaks;
Food and water precautions
When to treat travelers' diarrhea with antibiotics
How to protect yourself against insect-borne diseases with preventive medication and/or mosquito precautions
How to prevent altitude sickness, motion sickness and jet lag
What over-the-counter medications to take with you
Resources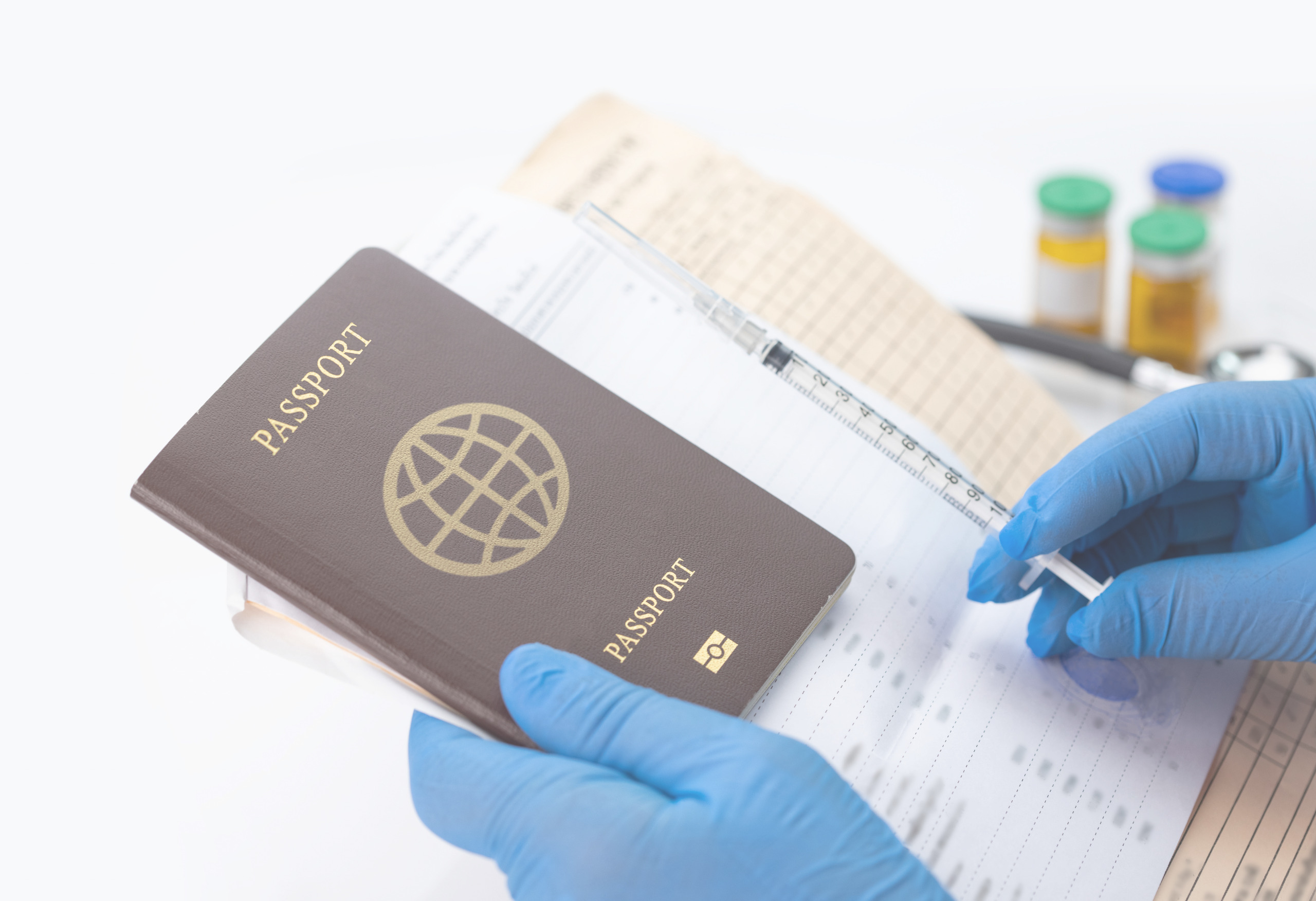 Operated by Ontario Partners in Health