Infectious Diseases
In the clinic setting, ID specialists primarily treat chronic conditions such as HIV, Hepatitis B, and Hepatitis C. They follow up with previously hospitalized patients and patients with lingering conditions or sub-acute infections. In addition, ID specialists see acute infections of unknown cause, infections that involves the blood, bone, or soft tissues. They help diagnose and treat tick-borne, mosquito-borne or parasitic infections. ID specialists understand the importance of, and provide services for, preventative medication, such as Pre-Exposure prophylaxis (PrEP) and Post exposure prophylaxis (PEP) for HIV. 
Dr. Saeed works at Byward Family Health Team as an Internist and Infectious Disease specialist. She has completed an Internal Medicine and Pediatric residency, an Infectious Disease Fellowship, as well as the Gorgas Course in Tropical Medicine.  
Dr. Saeed's Infectious Disease practice at Byward is focused on the prevention, assessment, treatment, and management of people living with the HIV virus, as well as viral hepatitis, latent tuberculosis, skin/soft tissue and bone infections, and a myriad of other infectious diseases.  
How to access
You will need a referral from your primary care provider. Most referrals for adults 18 and above are accepted. Referrals can be sent to Byward Family Health Team by fax at 613-564-6627.
How to Prepare
Bring all current medications, a travel history for the past year, a list of all medical problems, and the name and address of your preferred pharmacy.
What to Expect
You will meet with the physician who will obtain your medical history and perform a physical exam. If warranted, additional tests will be arranged. Once completed, the physician will share her findings, diagnosis, and recommendations with you and the referring health care provider.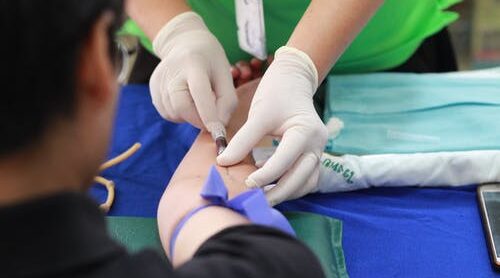 Operated by Ontario Partners in Health