Pediatric Neurosurgery
The ByWard Family Health Team is proud to have Dr. Michael Vassilyadi, Pediatric Neurosurgeon, offering neurosurgical consultations and screening for children with a variety of suspected neurological conditions.
What to Expect
Assessments of children with the following issues.  Please note that the list below is non-exhaustive.
Recent mild head injury
Concussion
Occipital plagiocephaly
Sacral dimple
Any emergency or surgical cases must be referred to CHEO.
How to Access
Dr. Vassilyadi sees patients in consultation when referred by their Family physician, Pediatrician or primary care provider.  Referrals can be sent to our clinic by physicians by fax at 613-564-6627
Biography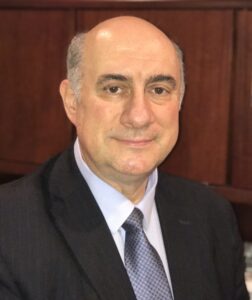 Michael Vassilyadi B.Sc., M.Sc., M.D., C.M., FRCS (C), FAANS, FACS, FAAP
Dr. Michael Vassilyadi, Pediatric Neurosurgeon
After completing neurosurgery residency at the Montreal Neurological Hospital and pediatric neurosurgery fellowship at the Montreal Children's Hospital, I joined the University of Ottawa's Faculty of Medicine in 1996 and started working at the Children's Hospital of Eastern Ontario until my retirement from CHEO in November of 2018.
I continue to work at the University of Ottawa and TOH where I am an Associate Professor of Surgery and Pediatrics.  I am a strong advocate for head and spine injury prevention; for over two decades I have been presenting at many schools and community organizations about "thinking first" and the importance of protecting one's brain.  I speak English, French, and Greek.
Operated by Ontario Partners in Health